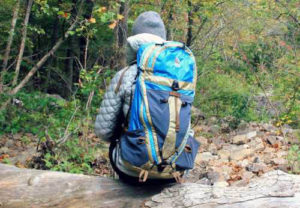 The quality of your retreat is really dependent on your preparation. Correctly preparing for your Ayahuasca experience is essential so you get the most from your time with us. First and foremost, we ask you to approach your stay with us with a clean slate. Come with an openness to this experience. This is a sacred experience, with a plant that ancient Amazonian tribes have been working with for thousands of years for the deepest energetic and physical healing. It helps you connect with the depths of Who You Really Are.
The best way to proceed with your Ayahuasca trip preparation is to eliminate certain things from your body.
Avoid recreational drugs including marijuana for at least 2 weeks prior.

Avoid alcohol for a minimum of 48 hours prior.

Avoid sexual contact for a minimum of 48 hours prior.

Ensure you are well hydrated, but please avoid drinking too much water directly before or during Ayahuasca ceremonies.

It's suggested that you avoid foods with MAOI inhibitors for at least 24 hours before drinking Ayahuasca.

Avoid fried foods, spicy foods, dairy, pork and refined sugars. This is especially important in the 48 hours prior to your ceremony.

Many medications are not complimentary with Ayahuasca and can be dangerous, especially MAO inhibiting medications, SSRIs and or antidepressants. If you need to stop taking any medication prior to your Ayahuasca experience, please consult with your doctor first.

Meditation, yoga or other mind/body/spirit practices are very complimentary to this process.
We recommend you pack the following for your travels:
Comfortable clothes for warm weather (shorts, t-shirts)

Comfortable clothes for cold weather (sweater, sweat pants for ceremonies)

Water bottle

Small flashlight or head torch

Towel

Toiletries.

Creative materials for your free time
We would also like to remind guests that a passport is required for your trip to Peru. Please consult with travel guidelines for vaccines. As of this year US travelers are not required to have certain vaccines before coming to Peru. Again, we look forward to joining you on this journey. And we thank you for allowing us to guide you on the path of healing.